---
Why RAW (or not) in 2014? (Part I)



If a photographer active in 2004 visited us now in 2014, he should be very surprised to see so many changes in the way we take photographs digitally.

And perhaps it's time to review our workflow inherited from the early years when digital photography was finally within the reach of many of us.

The way it was...(2004)

We shot RAW only. Because it was the digital negative and the only way to guarantee the best result, as the experts and professionals said. But more importantly, because JPEG at that time was so bad that RAW was a must, not a choice.

(Sample D1x picture to come)

JPEG was never a viable format until late 2000s. In addition to RAW and sometimes TIFF, earlier cameras offered only three JPEG quality settings, namely BASIC, STANDARD and FINE, but they were not able to pick the right setting automatically when you shot JPEG. So you could only choose to turn a blind eye on the compression artifacts, or use FINE only. As shown in the above picture, JPEG produced by these cameras could be very dull, by and large due to the very conservative metering as an attempt to preserve highlight. Color wasn't right too, since auto white-balancing worked in a hit-and-miss manner, in particular under tungsten light. Sharpening was ridiculous. You either got very soft pictures, or noise and halo. More terrible was chromatic abberation, something that camera makers used to persuade customers to buy new "digital" lenses.

RAW was an untidy workaround. Even though we shot RAW and spent hours in front of the computer to tweak the images to taste, the resulting images were inferior by today's standard. They might look good at first sight, but closer examination revealed blown highlights, weird "pizza yellow" tint in nearly blown-out areas, blocked shadows - or very grainy ones if you tried to recover details from them . . . the list goes on.

The way it is . . . (2014)

Yes, RAW is still the digital negative that allows you to squeeze the last bit of image quality from a digitally acquired picture. That said, not everyone is skillful enough to make JPEG from RAW with a quality comparable or even exceeds that of out-of-camera JPEG from today's cameras.

In fact, the opposite is true most of the time, as evidenced in pictures posted to online forums (or fora?) by amateurs who claims they "use RAW only for optimal quality".

Why? Because today's cameras are so smart that they do miraculous job in image optimization. CA is removed, so is vignetting - all automatically. Sharpening is applied in a way so that pictures look sharp but not over-processed. If you prefer razor-sharp images over the so-called "film-look", you may even crank up sharpening quite a bit - in the camera - as sensors today are virtually noise-free and responds well to sharpening. Dynamic range of sensors has been vastly improved,and can be further expanded by the camera if the scene warrants. And the expansion is carried out automatically and smartly, so any image with weird tone and color implies that you have set something utterly wrong. AWB is highly reliable too and can handle any lighting condition, including tungsten light. And if you prefer the old AWB algorithm, the option is only a few buttons away.

JPEG compression is no longer the bottleneck of image quality. With the introduction of an option that allows the camera to increase the file size by up to 80% if needed, JPEG files have become more "photoshoppable" - see to believe:

These two pictures are used to illustrate how adverse the lighting condition was when I took them: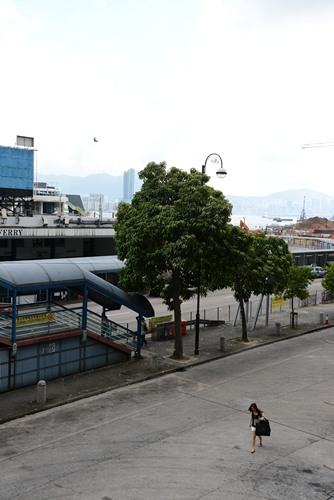 DSC_1063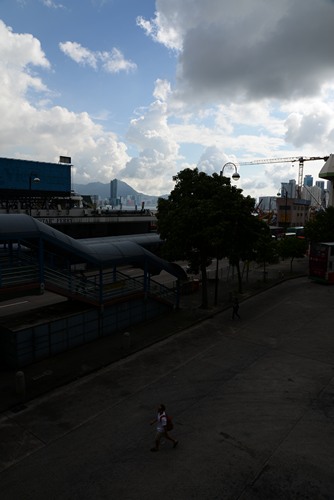 DSC_1064
Instead of combining the two pictures to create an HDR image (some film advocate insist that this is the only way to extend the dynamic range of digital to match film), I simply brighthen the lower part of DSC_1064: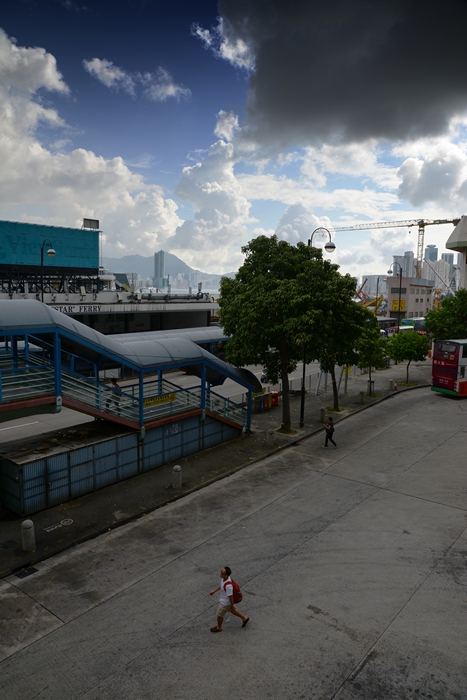 Yes, I cheated. I didn't photoshop DSC_1064 at all as I don't have any copy of Photoshop. The picture was retouched using GIMP, an excellent Photoshop alternative that is absolutely FREE. As an apology, I provide a 100% crop of the lightened area to show how banding-free and noise-free it is: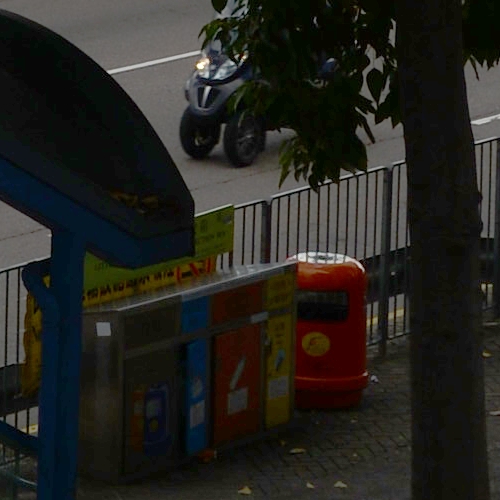 Conclusion
If you haven't mastered metering and need to adjust brightness pciture by picture, you may still need RAW. Otherwise, consider a change to spare more time and more storage space for better pictures.